Plymouth rapist Shaun Harrison jailed for 1989 attack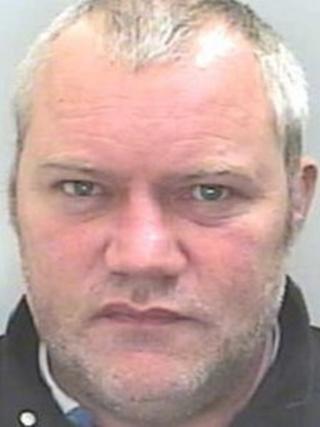 A former policeman has said he is "so pleased" a rapist has been jailed for attacking a teenage girl 23 years ago.
Shaun Harrison, 46, of Orchard Road, Plymouth, was jailed for eight years at Plymouth Crown Court on Tuesday for raping and indecently assaulting the 16-year-old in the city centre in 1989.
He had denied the charges but was convicted as a result of DNA evidence.
Stuart Butler, who was involved in the investigation, said he hoped the jailing brought the victim closure.
Harrison dragged his victim into an alley and raped her early on a Friday evening in September 1989.
He was found guilty of rape and two counts of indecent assault at a trial in March of this year.
Mr Butler, who was an officer with Devon and Cornwall Police and involved in the investigation, said: "I am so pleased the offender has been identified after so much time has elapsed, and made to answer for his actions.
"Although it will not take the pain away from the victim, it will allow her to have some closure with the the fact that justice has finally been done."
At the same hearing, Harrison was also jailed for a further four years for the rape of another woman in 1994.