Devon MP Nick Harvey loses armed forces minister post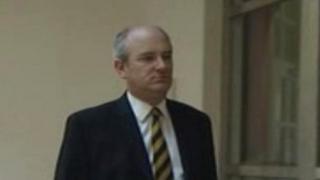 A Devon MP has lost his post at the Ministry of Defence as part of as Prime Minister David Cameron's reshuffle.
North Devon Liberal Democrat Nick Harvey is returning to the back benches after serving as armed forces minister since the 2010 general election.
Mr Harvey said it was a "pleasure to have served as a minister and an honour to have worked with our armed forces".
He said he was sorry to be leaving, but was looking forward to spending more time with his family.
The move is part of political decision by the Liberal Democrats to "trade" his post.
He said: "[Party leader and deputy prime minister] Nick Clegg made it clear that the decision was not a reflection on my performance in the job, which he said was widely regarded as having been excellent.
"Rather, it's a strategic political decision to 'trade' this post for one in another government department.
"My replacement at Defence will therefore be a Conservative."