HIV-positive man Paul Stother jailed for raping boy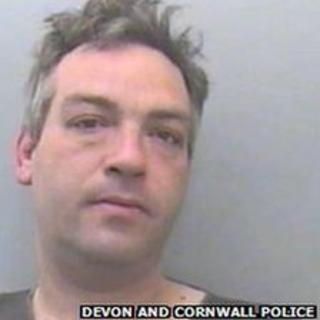 A man with HIV who raped a 16-year-old boy in a public park has been jailed for eight years.
Paul Stother, 36, of Union Road, Bristol, had denied the attack on the teenager who was walking home from a birthday party in Exeter, Devon.
Exeter Crown Court heard the victim's world had "fallen apart" since the attack in May last year.
Judge Mr Justice Butterfield said the brutal rape of the vulnerable boy had been devastating.
After the attack the victim, who was terrified he had contracted HIV, had to take anti-retroviral drugs for three months until it was certain he had not been infected.
'Willing participant'
In his victim impact statement, the teenager said he had been forced to give up college because he could not cope with being asked questions about his ordeal.
The jury was told the teenager, who had been drinking cider and beer with friends, was attacked in Northernhay Gardens and had been unable to fend Stother off.
Stother had claimed the boy was a "willing participant" and had suffered his injuries falling down a steep bank in the park.
Sentencing Stother, Mr Justice Butterfield said: "You fancied this young man who was only 16.
"You thought he may have been a little older but he was plainly a young, small and highly vulnerable young boy.
"These events have almost literally destroyed him."
The judge said the fact that Stother was HIV positive was the most aggravating feature of the attack.
"You knew that perfectly well, yet so strong was your desire for this youth you put him at grave risk by carrying out this attack on him."