Plymouth Pavilions boss hopes to have international ice facility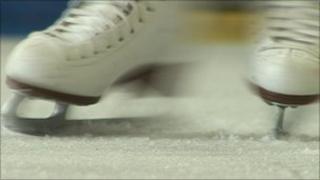 The chief executive of a Devon ice rink has said he hopes a new facility could provide the opportunity to develop international ice sports.
Plymouth Pavilions Chief Executive, Adrian Vinken, said a new rink could lead to the formation of an ice hockey team and the hosting of ice shows.
The Pavilions is being sold by Plymouth City Council, with bidders required to build or remodel the ice rink.
The city currently has the only permanent rink west of Bristol.
Professional ice hockey
Plymouth Pavilions currently operates an ice rink, concert arena and fun pool, but the pool will close later this month ahead of the the city's new £46m Life Centre opening, complete with an Olympic-sized pools.
Mr Vinken said: "The city had kind of assumed that once the Life Centre had opened the pool, the rink would close.
"But such was the vociferous nature of the support from the ice skating lobby that I think councillors thought they can't shut the facility down without finding an alternative.
"It would make absolute sense [to have] somewhere where you could develop professional ice hockey, to be able to have ice skating shows with audiences so the whole commercial potential of the facility would be exploited.
"It's got that international quality and feel to it and that's what we should aim for."
The building, which is subsidised by the council, is currently operated by the Theatre Royal (Plymouth) Ltd, which will continue to manage the ice rink on the council's behalf while it considers bids to buy the Pavilions.