Plymouth Pavilions fun pool to close in March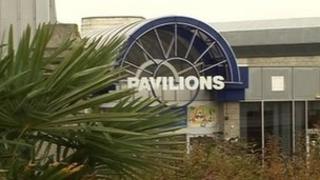 A fun pool complex in Plymouth is to shut on 18 March, its managers have confirmed.
The closure of the Plymouth Pavilions pool is part of a transfer of swimming facilities to the city's £46.5m Life Centre, which is to open on 24 March.
More than 50 staff from the Pavilions complex are to be re-deployed at the Life Centre, Pavilions operator Theatre Royal (Plymouth) Ltd said.
Just under 3m visitors have used the fun pool since it opened 21 years ago.
The Pavilions, which also houses an ice rink and arena, is subsidised by Plymouth City Council but in 2010 the local authority decided to sell it.
Part of the conditions of sale include the buyer providing a new or re-modelled ice rink and arena facilities.
Two businesses were interested in purchasing the complex.
While their bids are being considered the Theatre Royal (Plymouth) Ltd is continuing to manage the rink and arena until at least September.