Jobs to go at Plymouth Pavilions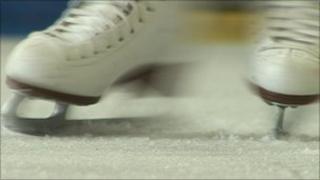 Up to 20 people are expected to lose their jobs at a Devon leisure centre.
Plymouth Pavilions is due to close its Fun Pool in March when Plymouth's new £46.5m Life Centre opens.
Theatre Royal (Plymouth) Ltd which operates the Pavilions said there would be a "significant reduction in daytime visitors" when the pool closed.
It said: "Voluntary redundancies are being invited in the first instance, and it is believed that reduction in workforce is likely to be under 20."
New facilities
The Fun Pool will close once the Life Centre in Central Park opens, which will have an Olympic-sized swimming pool as well as a fun pool and diving pool.
Plymouth City Council, which subsidises the Pavilions, said Theatre Royal (Plymouth) Ltd would continue to operate its ice rink until at least September 2012 while it considered shortlisted bids to buy the Pavilions.
The council announced in 2010 that its plans to sell the complex would go ahead.
The successful bidder will provide a new or re-modelled ice rink and arena facilities.
Theatre Royal (Plymouth) Ltd said: "Due to the proposed new operating model, it is likely that there will be less staffing requirements in areas such as catering, cleaning, box office and administration.
"This solution allows the organisation to maintain the full range of services in the arena and ice rink, but to also make significant overhead savings in areas such as energy costs and insurance."