Man arrested at Kate Bush house in Devon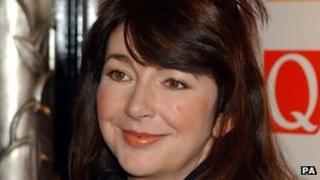 A man was arrested at the home of singer Kate Bush in south Devon, police have confirmed.
The man, reported to be a fan of the singer, was deported after the Boxing Day incident.
A Devon and Cornwall Police spokesman said: "We can confirm a 32-year-old man was arrested near Kingsbridge after reports of damage to a property. He was later deported."
Bush, 53, was nominated this week for Best British Female at the Brit Awards.
Bush is best known for a string of hits in the 1970s and 1980s including Wuthering Heights, Babooshka, The Man With The Child In His Eyes, and Don't Give Up.