Council to reduce Newton Abbot CCTV coverage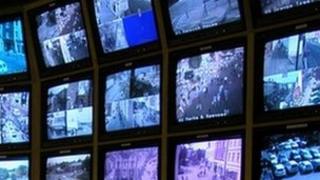 Evening and weekend monitoring of CCTV in a Devon town will end on 1 April because of concerns over funding.
Teignbridge District Council said it could not afford to continue providing camera surveillance in the evenings and at weekends in Newton Abbot.
It said the current budget of £47,000 will only cover the costs of live monitoring through normal working weekday hours.
The cost of an additional 22.5 hours for evening and weekends was £26,000.
The council said the withdrawal of support from the Devon and Cornwall Police Authority was responsible for the shortfall in resources.
It had been hoped the Business Improvement District (BID) would be able to fill the financial "gap", but Sally Henley, who is responsible for the town centre, said "unfortunately" that was not the case.
She said, however, that Newton Abbot was considered to be a very safe place and there would still be a strong police presence in the town at the weekend.
Earlier, the Newton Abbot Business Security group had described the plan to reduce CCTV surveillance as "ludicrous".
The organisation keeps shop members in the town centre in radio contact and with the CCTV control room.
When any suspicious behaviour is noticed, messages can be sent over the radio alerting the camera control room and police.
Group chairman Tom Hirst said: "You're going to get fights, domestic incidents and petty crime.
"Every day there's something."