Plymouth Diva nightclub's licence suspended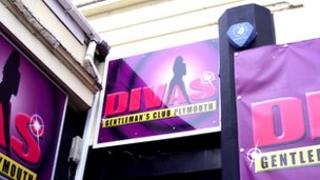 A Plymouth nightclub has had its licence suspended after concerns were raised by police.
Police applied for the suspension for Diva's Nightclub on Union Street "to prevent members of the public from becoming potential victims of crime".
Plymouth City Council suspended the licence on Thursday. The suspension would be reviewed in 28 days time, police said.
The club has not been available for comment.
Devon and Cornwall Police said they believed it was necessary for the licensing authority to take the interim steps because of evidence officers had obtained about the club following a detailed investigation.