Flood-hit Ottery St Mary views prevention proposals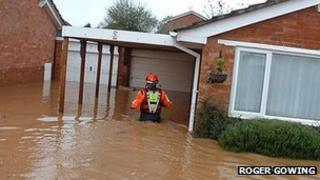 Plans to protect more than 50 properties from flooding in a Devon town have gone on display.
The Environment Agency is displaying its proposals for the work it wants to carry out in the Thorne Farm area of Ottery St Mary.
The town was hit by serious flooding in 2008 following a localised hail storm.
The plans propose improvements including diverting the Thorne Farm Stream via a channel to the River Otter flood plain.
The plans, which have been submitted to East Devon District Council, will be on display at The Institute, Yonder Street on Wednesday.
The council is also inviting people to comment on the proposals on its website until 29 November.