Money borrowed for Exeter museum revamp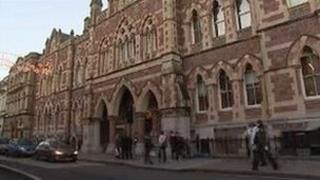 A Devon council is borrowing money to allow it to complete a museum revamp which has cost 60% more than originally budgeted and has overrun by two years.
The refurbishment of Exeter's Royal Albert Museum was costed at £15m, but will have cost £24m by completion.
Exeter City Council said it was to have spent £3.5m on the project, but was spending £12.5m because of a Norman ditch and a wall with no foundations.
The loans could cost the council up to £50,000 a year in interest.
The council said a Norman defensive ditch which ran under the museum was twice as deep as surveys initially indicated.
It was hoped the work would have been completed and the museum reopened by early 2010.
It is now due to reopen on 15 December.