Torquay man jailed after hiding 2kg of cocaine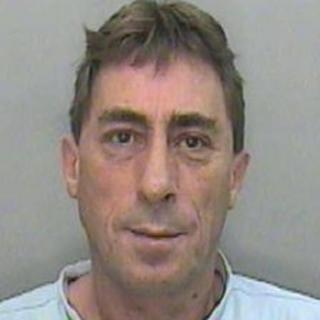 A man who hid more than 2kg of cocaine in his Devon property has been jailed for nine years.
Christopher Roberts, 54, of Salisbury Road, Torquay, was found with £727,000 worth of cocaine during a police raid.
Police also found kit used to cut, press and pack the drugs ready for sale, Exeter Crown Court heard.
Roberts was jailed for nine years after being found guilty of possessing more than 2kg of cocaine with intent to supply.
'Unidentified lodger'
He did admit possessing small amounts of cocaine and cannabis for his own use.
Judge John Neligan told the court: "The jury rejected your explanation that the cocaine and the paraphernalia associated with cutting, packaging and supply were the responsibility of an unidentified lodger called Dave.
"You had a very large quantity of cocaine which, had it not been for the police search, would undoubtedly have reached the street, pubs and clubs of Torbay."
The court heard that police had found drugs hidden in bin bags and £4,200 in cash was found behind a fish tank.
Roberts denied knowing anything about the drugs and said he had rented a room to a man he knew as Dave, who had brought the drugs and cutting kit into the house.
Defending Roberts, Robert Linford said: "He was not living in the lap of luxury by any stretch of the imagination. He was not a drugs baron."