Work starts on Devon's Crealy camping and caravanning zone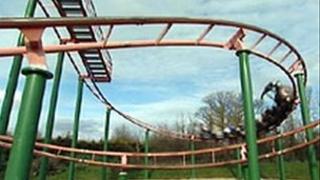 Work has started on a new £1.4m caravan and camping zone at a Devon adventure park.
The new six-acre area at Crealy Great Adventure Park will provide 138 plots including super pitches with electricity and medieval tents.
The park said it hoped the development would attract more overseas visitors "who will bring additional spend to the local community".
It is hoped the new area will be completed by April 2012.
Rod Pearson, managing director of Maximum Fun Holdings Ltd, said: "Our vision is to create the number one holiday destination in the South West.
"Not only do we want to attract more visitors to Devon's Crealy, but to the region as a whole."