Devon horses trained with fireworks CD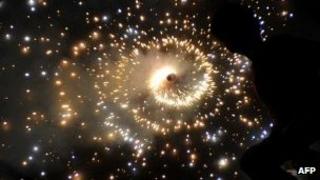 A Devon horse charity said it has cured its animals of being scared on Bonfire Night, by playing them firework sound effects.
The Mare and Foal Sanctuary in Totnes has been playing the sound effects CD to its residents over the past three weeks.
The sounds have been increased gradually over the period to get the horses accustomed to the bangs.
Manager Teresa Redgrave said it has desensitised the horses to the noise.
She said: "Fireworks scare them a lot, it's an unnatural sound and the horses will run from trouble.
"In the stable they can kick out and injure themselves and get stressed, which can prove fatal.
"We still have staff on hand to make sure they don't get too distressed, but it is working.
"Now they are not fazed by it at all."