Killer Robert Black's link to Genette Tate reviewed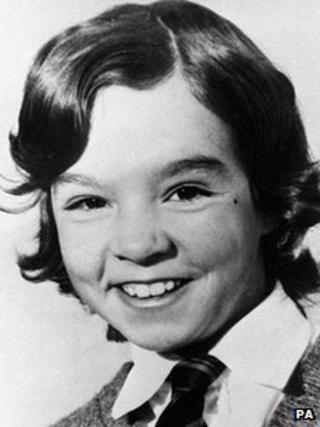 Britain's longest-running missing persons' inquiry may be reviewed.
Genette Tate, 13, vanished while delivering newspapers in Aylesbeare in 1978. Her body has never been found.
Child Killer Robert Black was arrested by Devon and Cornwall Police in 2005, but there was insufficient evidence to prosecute him.
However "bad character" evidence about his past crimes allowed during a trial in Northern Ireland, could see police submit another file to the CPS.
Black, 64, was convicted on Thursday of the murder of nine-year-old Jennifer Cardy in 1981.
The delivery driver abducted, sexually assaulted and killed Jennifer before dumping her body in a dam near Hillsborough.
During the trial at Armagh Crown Court the jury was allowed to hear "bad character" evidence about Black, who was described as a "predatory paedophile", who had been convicted twice of sexually abusing young girls in the 1960s.
He was caught after abducting a six-year-old girl in Stow in the Scottish borders in 1990 and subsequently found guilty of murdering three other girls - 11-year-old Susan Maxwell, five-year-old Caroline Hogg and 10-year-old Sarah Harper - in the 1980s.
Allowing such "bad character" evidence could now prompt Devon and Cornwall Police to submit another file to the CPS about Genette Tate's disappearance 33 years ago.
Genette was on her newspaper round when she was last seen by two friends in Within Lane, near her home in Aylesbeare. Her bicycle and papers were later discovered in the road.
Black was considered a prime suspect, but although he was arrested in connection with Genette's disappearance in 2005, the Crown Prosecution Service (CPS) decided in 2008 there was insufficient evidence for criminal proceedings against Black.
Devon and Cornwall Police said the investigation into Genette's disappearance remained open and no-one had ever been charged.
"In light of Robert Black's conviction we will review the evidence presented to the court to establish if it assists our investigation in any way," a police spokesman told BBC News.
Genette Tate's father, John, has appealed to Black to confess if he murdered his daughter.