Paignton lay-by rape rumours 'unhelpful' say police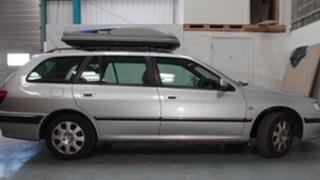 Rumours and speculation could hamper a rape investigation in Devon, police have warned.
It follows an attack on a woman in a lay-by in Blagdon Road, Paignton, on Friday afternoon.
Devon and Cornwall Police have issued a photograph of the woman's silver Peugeot estate and a description of the suspect.
But a spokesman said "inaccurate" information on social media sites was unhelpful and could distort the truth.
A statement from the force said: "Police would like to reiterate that the investigation team are treating this allegation seriously and have substantial resources allocated to it.
"Stranger rape is a rare occurrence and every effort is being made to bring the investigation to a satisfactory conclusion."
The suspect is described as a white man, about 6ft (1.8m) tall and of stocky build.
Anyone with information or who saw the Peugeot car in Blagdon Road on Friday 21October between 15:00 and 15:30 BST should contact police.