Teignmouth fatal stabbing case accused freed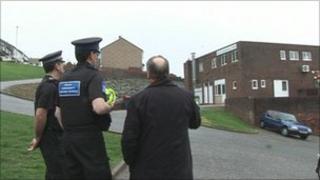 A man from Devon charged with assisting a killer has had the case against him dropped after the prosecution offered no evidence.
Reece Sicklemore, 24, from Dawlish, had denied assisting Lee Webber, who stabbed Daniel Bury, 29, to death in Kingsway, Teignmouth, in January.
Webber, 26, of Kingsway, was jailed in July for nine years after admitting manslaughter at Exeter Crown Court.
Mr Sicklemore, of Summer Breeze, had spent three months in prison on remand.