Devon mental health trust 'could have stopped killing'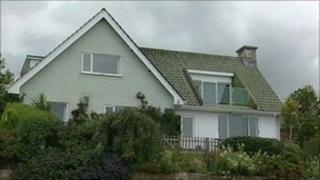 An independent inquiry has found a Devon mental health trust could have helped prevent a patient from killing his grandmother.
Russell Deane, who has paranoid schizophrenia, beat Phyliss Deane to death with a hammer in June 2007 when he was 25.
The Health and Social Care Advisory Service found Deane was let down poor diagnosis and bad record-keeping.
Devon NHS Partnership Trust apologised and said quality of care had improved.
'Very tragic'
Ms Deane, 70, from Newton Abbot, died from serious head injuries after being found at a holiday home in Shaldon in Devon where she worked as a cleaner.
Deane admitted manslaughter on the grounds of diminished responsibility in April 2008 and was detained indefinitely by the courts under a hospital order.
The case was fully investigated by the trust, but the new report looked at whether the care he received contributed to his actions and, subsequently, his victim's death.
The report said Deane was reluctant to engage with treatment, failed to take his medication and also used illicit drugs.
It added that if the trust had acted on concerns of his family and had been more assertive in its care, then the death might not have occurred.
The report made 14 recommendations to the trust, including improving its record-keeping, as well as improving its diagnosis work and uses of medication.
Trust medical director Dr Helen Smith said it was a "very tragic" case.
She said: "Within the trust, all clinicians are held to account if their practise fails to meet the standards that we consider are required for delivering services in our trust.
"I'm absolutely confident that the quality of care that we are now offering to users of our services is of the highest quality."