'Double council tax' call on Devon's second homes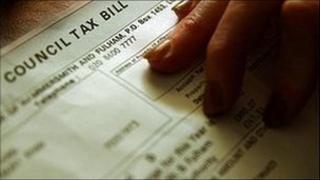 Some of Devon's second home owners should pay double the amount of council tax, it has been claimed.
Julian Brazil, who is leader of the Liberal Democrat Group for South Hams District Council, said they "should pay for the privilege".
He has suggested the motion which will be discussed at a meeting at the authority on Thursday.
Second home owners in the area currently receive a 10% council tax discount on their second property.
Mr Brazil said: "We're running out of money, we're having to cut services and this would be a way of raising funds.
In the South Hams district, BBC Research conducted earlier in July showed there were 4,115 second homes.
Mr Brazil said his proposal could make an estimated £8m a year.
'Lucky enough'
"If people are fortunate enough to have a second home they should pay for that privilege."
Devon has a total of 14,137 second homes, according to the BBC research.
Mr Brazil said: "The proposal is not against second home owners - the council tax is incredibly unfair.
"People who are lucky enough to own two homes should pay a little bit more."
Mr Brazil is putting the proposal to the Conservative-run council on Thursday.
He said if the proposal was agreed at a local level, Westminster would have to agree it before it could come into force.