Yemen car bomb in Aden kills Plympton's David Mockett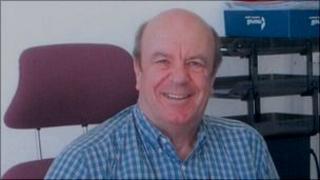 A man killed in a car bomb attack in Yemen was from Devon, the Foreign Office has confirmed.
David Mockett, a marine surveyor from Plympton, was killed on Wednesday when his car blew up in Yemen's southern port city of Aden.
Witnesses said Mr Mockett's car exploded when he got in and started the engine. A passer-by was badly wounded.
The blast happened in the Moalla area, near a hotel housing the shipping company he worked for, police said.
'Engulfed in flames'
The Yemeni authorities have launched an investigation into the incident, which an intelligence official said bore the hallmarks of an al-Qaeda operation.
A witness told Reuters news agency: "He started the car and it immediately exploded and he was engulfed in flames."
In a tribute, Mr Mockett's family said: "David was a huge part of our lives and will leave a vast hole.
"He always made time for people as he believed that your time was the greatest gift that you give to another person.
"He will be greatly missed by his friends in both the UK and Yemen."
Political unrest
His family said he was known in Aden as a Gentle Giant, the Man of Peace and had stayed in Yemen after his retirement.
Mr Mockett had worked as a shipping consultant in the Middle East for 34 years, with the last 10 years being based in Aden and Hodiadah.
He leaves behind his wife of 44 years, Cynthia, two children and four grandchildren.
Yemen has been plagued by political unrest for months, with clashes between security forces and Islamist militants.
The UK Foreign Office has advised Britons not to travel there.