Measles outbreak at Sands School in Ashburton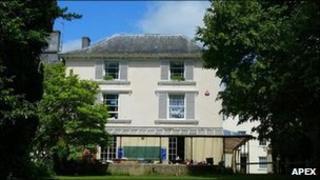 Nearly a third of pupils at an independent school in Devon have been hit by a suspected outbreak of measles.
About 20 of the 70 pupils at Sands School in Ashburton are thought to be affected.
The Health Protection Agency (HPA) has confirmed one case of measles and the rest of the children have measles-like symptoms.
No-one was available for comment from the school, which caters for 11 to 16-year-olds.
The suspected outbreak came amid an increase in measles around the UK and in Europe.
HPA figures show that between January and April, 275 laboratory-confirmed cases of measles were reported, compared with 33 cases for the same period the previous year.
The MMR vaccine protects against measles, mumps and rubella.
Experts say it is perfectly safe, but vaccination rates dipped following controversy about its safety.
A study which raised the possibility that MMR was linked to autism has since been dismissed by the vast majority of research, but public confidence in the jab has still not fully recovered.
Jackie Morse, head of health protection at NHS Devon, said: "I think Ashburton and areas around Devon have problems with immunisation, but immunisation rates are patchy across England."
The HPA has written to parents of all pupils at Sands School, urging them to get their children vaccinated.