Airline Flybe adding £3 fuel surcharge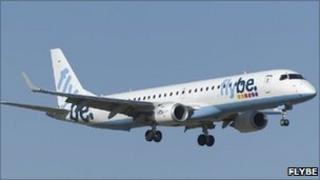 Exeter-based airline Flybe is adding a £3 fuel surcharge per passenger to combat soaring fuel costs.
Flybe said it was also considering selling off some of its 70 aircraft to keep prices down, it said.
The company added that it believed the demand for leisure travel slumped earlier this year.
It blamed consumer spending squeezes for a downturn during February and March, saying fewer people were taking holidays or visiting friends or family.
But it said the business travel market, which accounted for 45% of its customers, was still resilient.
The airline, which joined the stock market in December, is due to report its full-year results in June.