Man posing as literary agent jailed over film con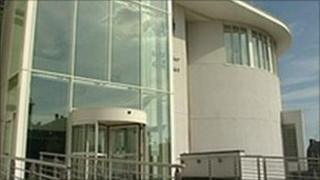 A conman who posed as a literary agent to steal £532,000 from writers who thought he would help them turn their books into films has been jailed.
Robin Price, 51, of Ilfracombe, Devon, swindled at least 30 people and spent the money on his friends and drugs, a court heard.
Price, who admitted six thefts between 1999 and 2008, was jailed for six years at Exeter Crown Court.
He had claimed he had contacts in Hollywood, including Steven Spielberg.
Prosecutor Andrew Oldland said Price set himself up as a literary agent at his former home in Yelland, north Devon.
He got money from clients by claiming to be extremely well connected in the film industry.
But Price, of Gilbert Grove in Ilfracombe, lied about his background.
"He would drop big names such as Spielberg and Scorsese and actors like Sam Neill and Tom Cruise and many others," said Mr Oldland.
The main loser was a retired man who over six years gave more than £293,000 to Price.
In an e-mail to a friend, Price wrote: "Don't worry, the silly old fool is letting us have more money."
Judge John Neligan said Price was nothing more than a cinema manager who duped some vulnerable victims.