Devon teacher writes to 600 parents over computer games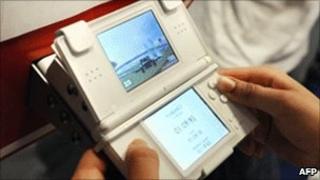 A Devon teacher has written to the parents of 600 pupils warning that computer games were making his pupils too tired to learn.
Richard Gribble, from Widey Court Primary School in Plymouth, asked his class of 10 to 11-year-olds why they could not concentrate in lessons.
The Year Six teacher found that some had spent four or five hours on their games consoles the night before.
He said parents seemed unaware how much time pupils were spending gaming.
Mr Gribble said more than three-quarters of the children he questioned told him they used a games console every night, with some pupils claiming they did not go to sleep until 0400 GMT.
"We're not trying to be killjoys and get everything banned but like many things in life it's about striking a balance.
"My main concern is the amount of time some pupils are spending on the consoles," he added.
After deciding that games playing was having a detrimental effect on studies, Mr Gribble sent his results to parents in a newsletter.
He told BBC News: "The pupils admitted doing this behind their parents' backs.
"The worrying thing is these pupils will soon be starting secondary school where they'll receive more homework and need to spend more time on their work."
Mr Gribble said that of his 26 pupils, 64% also told him they had watched movies rated certificate-15 and the same proportion had seen adult material on the internet.
Mr Gribble added that his intention was to work with parents as a team and not to criticise them or damage their relationship with the school.