Devon bus cut rethink urged by minister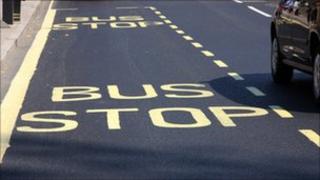 Transport Minister Norman Baker has said Devon County Council does not need to cut £1.35m from bus subsidies.
The council is finalising bus service changes as part of plans to reduce its £7.76m public transport budget.
Mr Baker said the council had opted to invest in the £33m Kingskerswell bypass scheme.
The Conservative-controlled council said the bypass was critical to the local economy.
Devon County Council and Torbay Council, which is also Tory-run, said the bypass would boost local businesses.
'Choices to make'
Mr Baker said: "I think it is important that councils protect their bus services wherever possible.
"It is not for me to say what the priorities of Devon should be.
"But Devon County Council has decided to prioritise £33m for the bypass it wants to build at Kingskerswell.
"There are choices to be made and there are pots of money to be distributed."
Mr Baker accepted that the coalition government had given local authorities a "challenging" settlement.
"But they also have much more flexibility on how they spend their budget.
"There are councils up and down the country who have chosen not to cut bus services."
Councillor Stuart Hughes said the council had tried to avoid cutting off rural communities with cuts to services.
He said: "We are continuing to do our best to maintain services wherever possible."