South Devon railway's 'record' rise in visitor numbers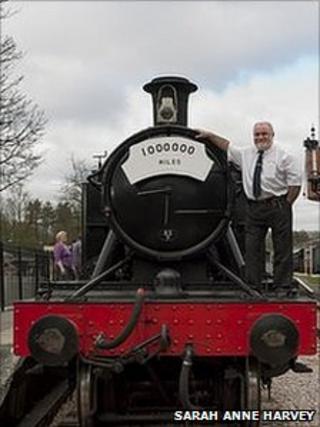 The South Devon Railway (SDR) has announced a "record increase in visitor numbers" over the February half-term holiday.
A spokesperson said visitors to the railway had increased by 14%, compared to last year.
This half term 1,940 passengers visited the railway compared to 1,700 in 2010.
General manager, Dick Wood said he believed improved advertising and the selection of trains had helped to boost numbers this year.
Record year
The seven mile track runs between Buckfastleigh and Totnes and is operated by the South Devon Railway Trust.
Last year trains on the line carried 112,000 passengers - the highest number in its 19-year history.
Mr Wood said the railway was also celebrating one of its trains clocking up more than one million miles.
The Stalwart locomotive has been operating on the line since 2003.
Mr Wood said: "We look forward to many more miles on the rails with this wonderful 83-year-old engine."