Devon charity's dismay over domestic abuse funding cuts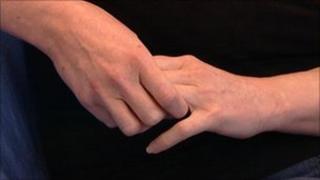 The potential loss of funding for an award-winning charity in Devon will "decimate" services for domestic abuse victims, it has been claimed.
Last year Adva (Against Domestic Violence and Abuse) Devon was awarded the Green Flag by the Audit Commission for its work.
But Devon County Council is proposing to cut its annual £1.2m funding.
Janet Collier from the Safe (Stop Abuse For Everyone) project said she felt "betrayed, angry and sad".
She said the work carried out by the charity to protect vulnerable women could save millions of pounds from health and police budgets.
"The biggest problem for all involved in delivering services to those affected by domestic abuse is that it is misunderstood and underrated by the public," Ms Collier said.
"There is still a lot of stigma, shame and taboo surrounding domestic violence and its victims.
"Few realise the frequency of incidents and the extent of the social and financial cost to us all."
Cheryl, a victim of abuse who did not want to be identified, said she strongly opposed any cuts to the support service funding.
"It is a life and death situation for many woman," she told BBC News.
"If the cuts go ahead it's going to mean a lot of lives destroyed."
'Unfair burden'
Devon County Council had previously considered cutting the charity's entire budget, but is now proposing a 50% cut.
It claims the council bears "an unfair burden". Last year it provided £1.2m, while Devon and Cornwall Police contributed £40,000 and the NHS £43,000.
John Hart, leader of the Conservative-led council, said: "This is the most important service for the most vulnerable people in this county of Devon, but we've got to have a more equitable funding."
But Ms Collier said if the council went ahead with a 50% cut in funding, it would reduce support services and blight lives.
"People in Devon should be aware that a cut in funding of this size will decimate services to all those affected by domestic abuse," she said.
The council is expected to bring forward its revised plans for funding domestic violence support services later this month.