Bus services for 20 Devon schools could be cut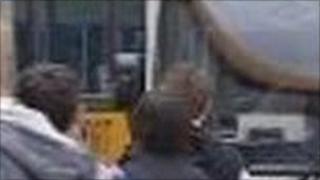 Up to 800 children at 20 schools in Devon will lose their bus transport if the county council goes ahead with a £1.3m cut in its subsidy to bus firms.
Campaigners claim some areas of the county will be left with no services if companies decided they are not commercially viable.
The council said the move would save more than £250,000 and has blamed government cutbacks.
The plan, if finalised, would take effect from 8 April.
Sophie Allen, from the Campaign for Better Transport, said the loss of the subsidy would leave many services uneconomic to run.
The authority's continued support for the Kingskerswell by-pass showed "their priorities are wrong", she said.
But in a statement Devon County Council it had been forced into making cuts because of the £5m cut to concessionary bus passes for the over-60s and government cuts to its budget.
Conservative Councillor John Hart told BBC Spotlight: "Some of these routes are highly expensive.
"We've had a £54m cut to our budget and we have to look at everything to make savings."