Devon dessert workers await job cut announcement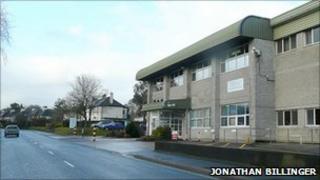 About 200 staff are awaiting an announcement on the future of a Devon dessert factory.
Some workers at Polestar Foods in Okehampton were not paid last week and a sister factory in Warwickshire has gone into administration.
Owner Privet Capital said it would be speaking to staff later and was taking the situation "extremely seriously".
Polestar was bought out by investment firm Privet in 2010 with the promise of expansion at Okehampton.
KPMG was later appointed administrator at the factory in Leamington, Warwickshire.
But Privet said at the time that it aimed to "significantly" grow its Okehampton site over the next 24 months.
One Polestar worker, who did not want to be named, said: "Hopefully something will be done, but we are not holding out much hope.
"I've got a young family to support."
Okehampton suffered a major blow in January with the announcement that 69 jobs are expected to go with the closure of Wiseman Dairy.