Mother's grief at base jump death of Gary Harbird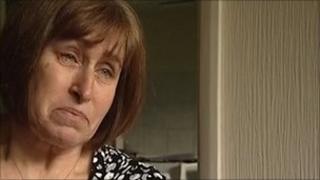 A Devon mother has paid tribute to her son who died while base jumping in Switzerland.
Gary Harbird, 28, originally from Honiton, crashed into rocks at the Lauterbrunnen Valley on Monday.
He had been on holiday from his job as an instructor at Massachusetts Sport Parachute Club in the US.
Twenty-two people have now died base jumping in Lauterbrunnen since 1994, according to the Swiss Base Association.
Mrs Harbird said: "He knew the risks but it was what he wanted to do.
"If he was going to go, this was the way he wanted to go."
Mr Harbird had been skydiving since he was 16 after helping to pack parachutes for a skydiving club at Dunkeswell airfield in Devon.
He had been living in the US for 10 years and had gone to Switzerland as a holiday from his job as a skydiving instructor at the parachute club.
Mrs Harbird said: "He was doing what he loved.
"He just wanted to jump and the weather is not good enough here, so he moved to the States."
Mrs Harbin has received more than 200 messages from people about how he changed their lives and many more tributes have been paid on the internet including YouTube.
She said: "He gave other people the confidence to go and do other things in life.
"It's just amazing to know he touched so many people's lives."
She added: "I have always been so proud of him.
"He was so happy. In every photo he has a big cheesy grin."
Fellow instructors at the Massachusetts club have spoken of their shock at the death of Mr Harbird, who they say was meticulous in his preparation for jumps.
Base jumping sees participants launch themselves from a surface and free fall from high altitudes before opening a parachute.
It takes its name from the four fixed objects - buildings, antennae, spans and earth - which divers use to take off.
More than 150 people have died while base jumping since 1981 according to base jumping website Blincmagazine.
Lauterbrunnen, with its high cliff faces, is one of the world's most popular areas for expert base jumpers.