Whitleigh shooting trial halted by Plymouth judge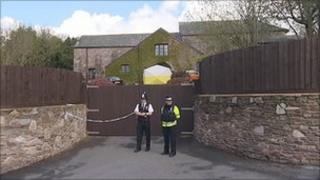 The trial of two men accused of shooting a Devon businessman has been halted at Plymouth Crown Court.
Car dealer Colin Pester, 63, was seriously hurt in the shooting at his home in Whitleigh, Plymouth in 2008.
Gary Ball, 45, from Beacon Park Road, Plymouth, and Mark Gagen, 42, deny robbery, causing grievous bodily harm and possession of a firearm.
Judge Francis Gilbert QC discharged the jury and ordered a re-trial at Exeter. No explanation was given.
The trial in Plymouth originally began on 11 January, but was stopped after one day and restarted with a new jury of six men and six women.
The re-trial, which is expected to last for up to three weeks, will take place later in the year, but a date has not yet been set.