Devon base jumper Gary Harbird dies in Switzerland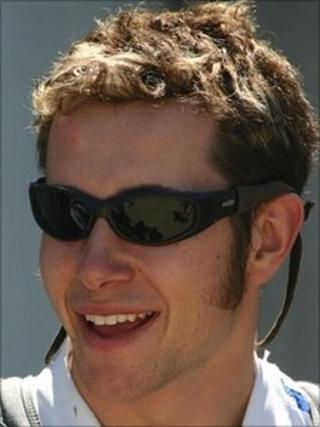 A 28-year-old Devon skydiver has died while attempting a base jump in Switzerland.
Gary Harbird, from Dunkeswell, died after hitting rocks in the Lauterbrunnen Valley on Monday.
He had been on holiday from his job as an instructor at Massachusetts Sport Parachute Club, in the US.
Fellow instructor Gray Winey said members were "shocked" at the death of Mr Harbird who he said had been skydiving since the age of 16.
Mr Harbird moved to the United States to pursue skydiving and had been a freefall instructor at the Massachusetts club since 2006.
Mr Winey said: "He was extremely well qualified and extremely well liked.
"He was just a great guy to have around. We are all shocked."
'Opened my eyes'
He said Mr Harbird had been "very analytical" about base jumping.
"It's a risky sport, but he put a lot of effort into it. It was something that he put a lot of thought into."
Members of the UK skydiving and base jumping community paid tribute to Mr Harbird via online message boards.
One friend left the message: "My heart hurts and I cannot express the pain I feel with this loss.
"I learned so much from him, he opened my eyes to things I never would have seen without him."
Base jumping sees participants launch themselves from a surface and free fall from predominantly low altitudes before opening a parachute.
It takes its name from the four fixed objects - buildings, antennae, spans and earth - which divers use to take off.
More than 150 people have died while base jumping since 1981 according to base jumping website Blincmagazine.
Lauterbrunnen, with its high cliff faces, is one of the world's most popular areas for expert base jumpers.
Twenty two people have now died base jumping in Lauterbrunnen since 1994, according to the Swiss Base Association.