Devon film conman Robin Price stole £530K from authors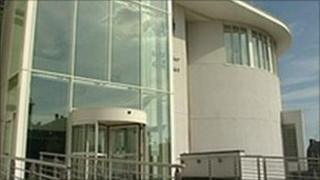 A Devon conman stole £532,000 from budding authors who thought he would help turn their books into films, a court heard.
Robin Price, 51, of Ilfracombe, Devon swindled at least 30 people and spent the money on drugs and the company of young men according to police.
Appearing at Exeter Crown Court, Price admitted six thefts which took place between 1999 and 2008.
He was bailed and told he faces jail when he is sentenced in the spring.
Police said after the case that Price advertised in specialist magazines for budding writers to come to him with scripts.
'Homes lost'
Victims were encouraged them to pay exaggerated fees and invest in non-existent film deals.
Once they were hooked, he persuaded them to part with more money, telling them that he had closed movie deals with producers.
One man in his 80s had £293,000 stolen from him by Price.
Det Con Martin Battershill: "Price seemed to know how the industry worked which made it more believable.
"Two people have lost their homes over this and one person gave up their career as they hoped to find fame and fortune with the movie deals that Price said would make many millions of dollars."
Police were tipped off after a complaint by one of the victims.
"I know of 30 victims," said Det Con Battershill.
"Some were not charged because the lawyers said the amounts were not as great as others.
"But I am sure there will be many more victims out there who may come forward."
Judge Stephen Wildblood QC warned Price that a "custodial sentence is inevitable".