Needy in Devon and Cornwall to be given waste food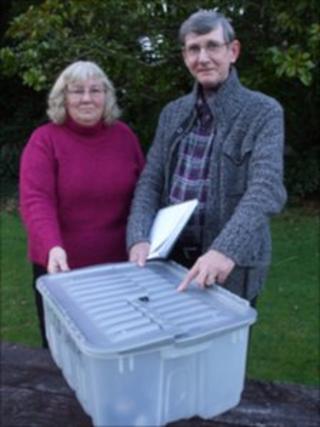 A new charity is aiming to reduce food waste and help disadvantaged people in Devon and Cornwall.
The Plymouth-based Devon and Cornwall Food Association (DCFA) wants local supermarkets and producers to donate food destined for landfill.
It will then redistribute it to homeless shelters and food banks.
Organisers said local charities were struggling to find enough food for people in need because of the economic climate.
Christine Reid, from DCFA, said: "There is deemed to be a lot of poverty in Devon and Cornwall because of low wages and high unemployment.
"The aim of this project is to alleviate food waste.
"We're getting good food that would otherwise be thrown away."
She said the charity would be able to use food coming up to its sell-by date.
'No storage'
Fellow organiser Geoff Read said two food producers in Cornwall had already agreed to donate food.
But he said a lack of resources meant the charity would have to move slowly at first.
Mr Read said: "We have no storage, we need a warehouse, chillers, vehicles, volunteers and money."
DCFA is eventually hoping to become a franchise of FareShare UK, a nationwide charity carrying out similar work.
At the moment the nearest FareShare operation is in Bristol.
Earlier this month Don Gardner, a food bank organiser from Cornwall, warned the number of people in the county facing hunger could rise "significantly".