Devon-based disabled dance project receives over £300k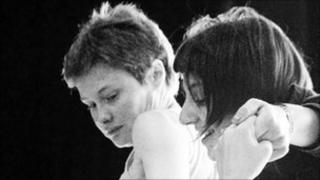 A disabled dance charity in Devon says it could work with an additional 240 people each year, thanks to a grant from the Big Lottery Fund.
Plymouth-based Attik Dance Limited was given the money to develop more classes for people with learning and physical disabilities.
The charity received more than £300,000.
Emma Hoare, general manager, said it was "incredibly important for disabled people, their families and carers".
'Daily challenges'
Miss Hoare said the money would fund creative dance classes and would allow the organisation to start performance groups around the city.
She added: "Many of the group encounter daily challenges such as a lack of awareness of their disability and prejudicial attitudes which can lead them to feeling isolated with low self-esteem."
The charity said they worked with around 35 disabled people last year, but with the extra money this could increase to around 280.
The charity applied for the grant last summer and will spend the money over the next three years.