Plymouth lottery addict jailed for stealing tickets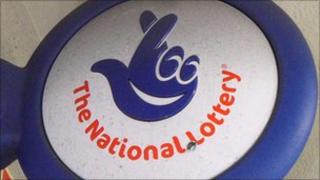 A teenage lottery addict who stole thousands of tickets from the village shop where he worked has been jailed.
Matthew Lucey, of Tamerton Foliot, Plymouth, fiddled the till to hide his thefts and claimed £13,000 in winnings, while throwing away losing tickets.
Plymouth Crown Court heard the 19-year-old was caught stealing on CCTV.
Lucey, who admitted fraud, was sentenced to eight months in a Young Offenders' Institution.
Despite being paid just £80 a week for his part-time work, the court was told Lucey bought a car, opened a series of bank accounts, boasted of buying designer clothes, and drank up to two bottles of spirits every day.
He became a compulsive gambler and spent much of his stolen money on betting.
His actions almost ruined the owners of the shop, Gareth and Angela Burgham, causing them to take out an overdraft to cover the sudden and unexplained drop in their takings.
Sentencing Lucey, Recorder Stephen Parish told him the theft had been a breach of the owners' trust, after they had given him the job as an act of kindness.
"You repaid that kindness by stealing £13,000 over six to ten months.
"These offences showed a degree of cunning and care and you covered your own tracks," he said.
Calculator required
Malcolm Clark, prosecuting, said Mr and Mrs Burgham became suspicious when their village shop in Tamerton Foliot started losing income.
CCTV video showed Lucey cheating the till by cancelling parts of purchases and pocketing the money - a scheme so complicated he needed paper and a calculator next to the till to work out how much he could steal without the till showing a deficit.
Defending Lucey, Paul Bitmead said his client suffered from depression and suspected schizophrenia and claimed to hear voices in his head ordering him to steal money.