South Hams tenants paid £24,000 to downsize and move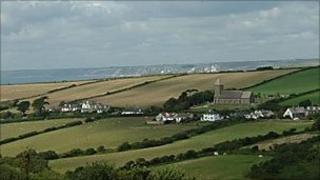 Seven social housing tenants in part of Devon have been paid a total of £24,000 to move to smaller properties, a council has confirmed.
The money has been paid under the Tenants' Incentive Scheme in the South Hams, which went live in March.
It asks tenants in larger properties which are under-occupied to consider downsizing to allow homes to be freed up for others on housing lists.
Council housing bosses said the scheme was a good use of public money.
Mike Saltern, the council's executive member for housing, said: "I would prefer to have a system where we would encourage and incentivise people to downsize, rather than have a situation where it was compulsory or we have a need to enforce it."
The South Hams was the least affordable place to live in Devon, according to a report from the National Housing Federation earlier this year.
The federation's South West Home Truths 2010 revealed it came top of the county's least affordable areas.
It said that in the South Hams the average home cost £283,420, making it about 15 times the average income of £18,949.