Sick pay changes considered by Teignbridge Council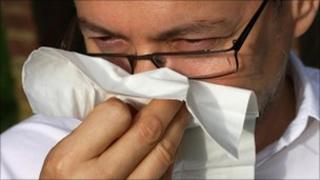 Council employees could lose money if they are sick, under plans being considered in Devon.
If approved, staff at Teignbridge District Council would not be paid for the first three days they are off.
The move, estimated to save more than £100,000 a year, is one of a number of cost-cutting measures which will be debated by the council next week.
The union Unison condemned the proposal and said it "penalised" the majority of staff.
Unison spokeswoman Christine Bolton told BBC News: "If you have a number of staff taking 'sickies' then you deal with those individual members of staff.
"But the majority of people here have a very, very good sickness record and I don't see why they should be penalised."
Ms Bolton accepted staffing was a big expenditure for the council, but argued that the workforce was also its biggest asset.
The "attacks" on public sector workers had so far come from central government and the private sector, she said, but the cuts now proposed by Teignbridge were "a little bit more personal".
Teignbridge Council leader Alan Connett said although it was a "tough decision" he would support the proposal, which he said could save £133,000 and also protect jobs.
Each time a member of staff was off sick, they would not be paid for the first three days.
"We're all entering very difficult financial times and we have to look at our whole budget - nothing can be safe," Mr Connett said.
"Whatever we do now may have an impact on the services we can provide next year.
"We're doing our damnedest to keep as many staff in a job as we can.
"Some staff may be disgruntled, but we all know in all walks of life there are some people who play the system and, unfortunately, Teignbridge has some of those like everywhere else."
Mr Connett said he accepted there was a risk that cutting sick pay could result in staff who were genuinely ill coming to work and passing on germs.
That was something the council's executive would need to balance when the matter was debated.
Other proposals to be discussed by the council on Monday include stopping car allowances paid to staff on standby for council work, stopping subscriptions for professional bodies, standardising mileage rates and looking at annual incremental increases.