Vixen Tor inquiry into public access starts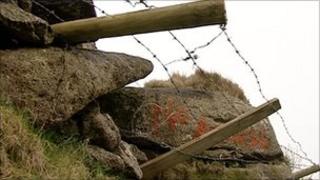 A public inquiry has started into whether the public should be granted access to one of Dartmoor's most stunning beauty spots.
Vixen Tor was open to the public for 30 years before landowner Mary Alford closed it in 2003.
She disputed claims that there was an established right of way over the tor.
The Ramblers Association, British Mountaineering Group and Vixen Tor Action Group say the historic rights of access should be respected.
Previous actions, including mass trespasses and the attempted invocation of Right to Roam legislation, have failed.
The public inquiry at Princetown on Dartmoor follows an order made by Devon County Council's Public Rights of Way Committee in June 2009 to re-open the tor.
Mrs Alford, who opposed the order, has declined to comment.
In the past she has said: "There never has been a right of way other than a permissive agreement between Dartmoor national park and previous owners."