Exeter museum revamp cost 'increase 60%'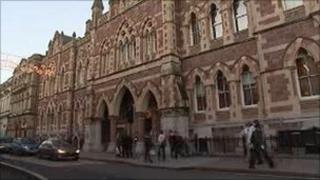 The refurbishment of a Devon museum is set to cost more than 60% over what was set for the original budget.
Costs for the project at Exeter's Royal Albert Memorial Museum have risen by £9m from an initial £15m to a forecasted £24m, the city council said.
Exeter City Council said that overspend was a result of design problems and delays.
The renovations, which will enable additional collections to be displayed, are more than a year behind schedule.
To help with the additional costs Exeter City Council has been awarded £730,000 from the Heritage Lottery Fund which had already contributed £9.5m to the project.
The museum, which was due to open in the spring, is now due to open in December 2011.