'Advice given' to Dartmoor Ten Tors Challenge groups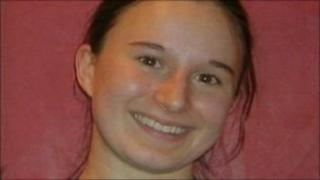 The former organiser of Dartmoor's Ten Tors Challenge has told an inquest that teams were given "strict advice" the year a north Devon schoolgirl drowned.
Maj Mike Pether was giving evidence at the inquest into the death of Charlotte Shaw, 14, who drowned in March 2007.
She was training for the challenge on Dartmoor when she fell into the flooded Walla Brook during bad weather.
Charlotte was part of a party of 10 from Edgehill College, now known as Kingsley School, in Bideford.
Bad weather
Maj Pether told the inquest that the year Charlotte died, all teams had been issued with a booklet informing them about the equipment they needed and about Dartmoor's microclimate.
He also said that bad weather did not necessarily mean that training sessions should have been cancelled.
Since the death of Charlotte, from Frithelstock, organisers of the challenge have made changes to the event to try to ensure that there is not a repeat of the incident.
Maj Nigel Wylie-Carrick, the current organiser of the challenge, told the inquest that team managers were now required to attend a manger briefing every four years, and a representative from each school taking part has to attend an annual briefing.
Survival skills
He explained that it was the head teacher's responsibility to ensure that the team manager was competent enough to lead the team.
An improved advice booklet has also been published with information for students about what to do when they come across water.
The Ten Tors Challenge, which this year celebrated its 50th anniversary, is organised by the Army and involves teams of 14 to 20 year olds enduring a two-day hike of up to 55 miles (88km) across Dartmoor.
The youngsters must carry their kit, cook for themselves and use survival and navigational skills.