Dartmoor trek death inquest: Teacher denies quit claims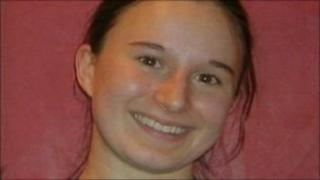 A teacher has denied claims that pupils were in tears asking to come off Dartmoor on the day a north Devon schoolgirl died during a training trek.
John Hickson, one of the group leaders, was giving evidence at the inquest into the death of Charlotte Shaw, 14.
She was training for the Ten Tors Challenge in March 2007 when she fell into a flooded brook and drowned.
Charlotte was part of a party of 10 from Edgehill College, now known as Kingsley School, in Bideford.
Rough conditions
A friend of Charlotte's told the inquest earlier that most of Charlotte's team had been crying and pleading with teachers to abandon the trek because of foul weather.
But Mr Hickson said: "That did not happen."
He also said the youngsters had been advised not to cross the Walla Brook - the stretch of water which Charlotte fell into.
Mr Hickson added that conditions were rough, but typical of what could have been expected during the challenge.
The Ten Tors Challenge, which this year celebrated its 50th anniversary, is organised by the Army and sees teams of 14 to 20 year olds endure a two-day hike of up to 55 miles (88.5km) across Dartmoor.
The youngsters must carry their kit, cook for themselves and use survival and navigational skills.