Hospice charity aims for new Devon centre cash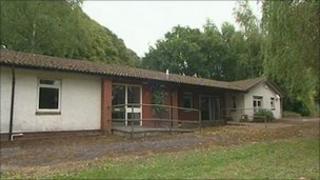 A hospice charity says it plans to go against the economic downturn by raising £250,000 for a centre in Devon.
Hospicecare is in negotiations to buy a Pine Lodge in Tiverton with a £463,000 government grant, and will need to raise £250,000 to fit it out.
The charity said it planned to open the former residential home as a day hospice with outreach support.
It would also provide a base for community nurses, plus office space for fundraisers and supporters.
Hospicecare said that demand for its services was increasing, with chief executive Glynis Atherton adding that the project was necessary "because it was something that people would really, really want to have".
She said: "We've got to do it for our families, we've got to do it for our patients."