River protection project launched in Devon and Cornwall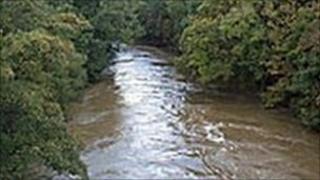 A project to improve and protect rivers across Devon and Cornwall has been launched.
The Westcountry Rivers Trust (WRT) launched the Atlantic Aquatic Resource Conservation project in Exeter.
The three-year project will specialise in protecting rivers as well as improving public access to them.
Migrating fish will also monitored to see where they go when leaving the region's rivers, and habitats will be restored.
Dr Dylan Bright, director of WRT, said: "The Trust's vision is to have living, working landscapes that deliver employment, food and amenity without impacting on rivers and biodiversity and without the need for heavy regulation."
The scheme will also work with farmers to promote environmentally sensitive farming.