Devon and Cornwall motorbikes get £20 safety check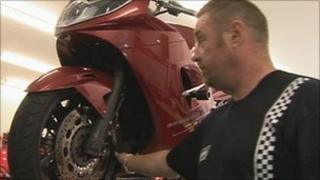 Police are launching a new campaign to cut the number of motorcyclists dying on Devon and Cornwall roads.
Eleven motorcyclists died in the last year and 85 suffered serious injuries in the two counties.
In response, police are starting a motorbike health-check scheme, thought to be the first in the country.
Riders can take their motorbike to get it checked out by a qualified mechanic for £20 at eight garages across Devon and Cornwall.
Pc Kevin Druce, a traffic officer based in Exeter, said: "We want bikers to feel safe and enjoy their bikes this summer and this is a great opportunity for them to get a safety check done to give them that peace of mind."