Gittisham 'victim' admits he lied about kidnap and rape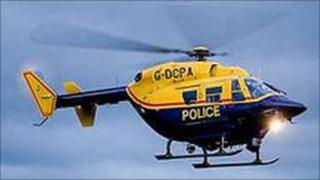 A man who told police he had been kidnapped and raped by two men has admitted making the story up.
Ashley Vaughan, from Gittisham, Devon, admitted wasting police time when he appeared at Exeter Crown Court.
The 27-year-old told police he was attacked and sexually assaulted on the A375 near Gittisham in March last year by two men who had tied him up.
Vaughan, who was told his lies had cost money and resources, was released on bail to be sentenced at a later date.
Judge John Neligan told Vaughan the cost of his lies, including the use of the police helicopter, cost the Devon and Cornwall force thousands of pounds.
Vaughan had reconciled with his family after a difficult period and was "looking forward", the judge added.
As a result, and despite the seriousness of the crime, which carries a maximum sentence of six months, he told Vaughan he was unlikely to be sent to jail.
"That's probably a bit severe," Judge Neligan said.