Plymouth's new leisure centre will not include ice rink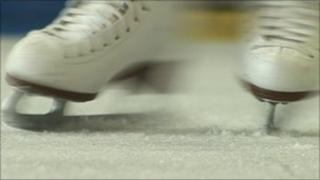 Initial plans to include an ice rink in a Devon city's new £46m leisure centre have been abandoned.
Confirming Plymouth Pavilions ice rink will close next year, the city council said Central Park's new Life Centre could not accommodate a full size rink.
The council said it was committed to providing an ice facility and funds had been set aside while possible locations were considered.
If a location is not found, Bristol and Swindon will be the nearest rinks.
Plans to include an ice rink were mooted when the Life Centre was first discussed but they were not included in the official proposal.
However, the news that Plymouth may not end up with an ice rink has raised concerns for some parents who fear they will have to endure hours of extra travelling and added expense, to what they say is already an expensive sport.
A pair of skates with blades can cost up to £500 with a further £200 for costumes.
Sue Gabriel, whose son Alex skates competitively, said: "I'm extremely worried really, because Alex is getting quite well up in the levels and his hopes are to go to the Olympics eventually."
Plymouth Pavilions ice rink is due to be demolished as part of the city's £300m redevelopment plans.