Rackenford biogas energy plant application rejected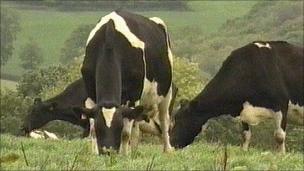 Plans to build a biogas plant in Devon have been turned down by councillors.
An application for the £25m anaerobic digester plant was made by Greener for Life (GfL).
But Devon County Council rejected the application, saying the green field site at Rackenford was the wrong location and the scale was too big.
Winston Reed, from GfL, said the anaerobic digester would have provided enough energy to power most of Tiverton.
It would have used cow slurry, crops, and some of the 40,000 tonnes of food waste which goes to landfill in Devon.
GfL's vision for Tiverton was to make the town's 20,000 residents non dependent on fossil fuels within five years.
It is not known if the company will appeal against the council's decision.
Related Internet Links
The BBC is not responsible for the content of external sites.