Pektron: Expansion of Derby electronics firm approved
By Amy Phipps & Nigel Slater
BBC News, East Midlands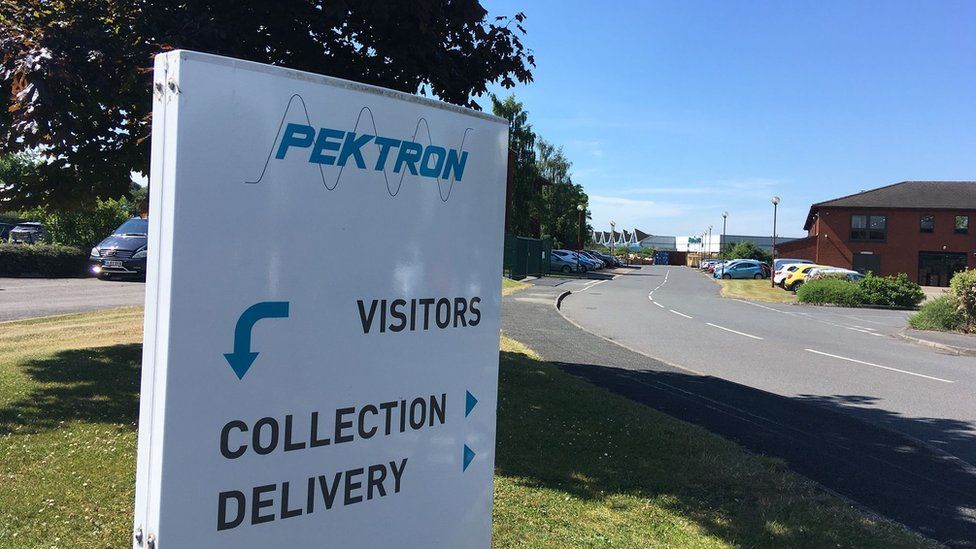 An electronics manufacturer has been granted permission to build a new operations warehouse in Derby.
The city council approved plans by Pektron to expand with a new facility at its site on Alfreton Road.
The new facility - on vacant land next to the Morrisons car park - will be about 80% larger than its existing building.
The company said the expansion would lead to the creation of about 100 new jobs over the next few years.
Pektron, which has five factories in Derby, said the development would bring together multiple parts of its production process.
It said the building would have extra headroom for larger plastic moulds to be moved around by crane.
A decision notice by the authority said: "The erection of a manufacturing and warehousing unit at Pektron, Alfreton Road, is acceptable in terms of its design, scale and external appearance.
"The proposal will not have a detrimental impact on flood risk or highway safety."
The plans include an agreement between Pektron and the council worth more than £32,000.
This money will go towards traffic improvements between Alfreton Road and the A61.
Related Internet Links
The BBC is not responsible for the content of external sites.