Woman dies after 'cold water therapy' in Derbyshire river
By Caroline Lowbridge
BBC News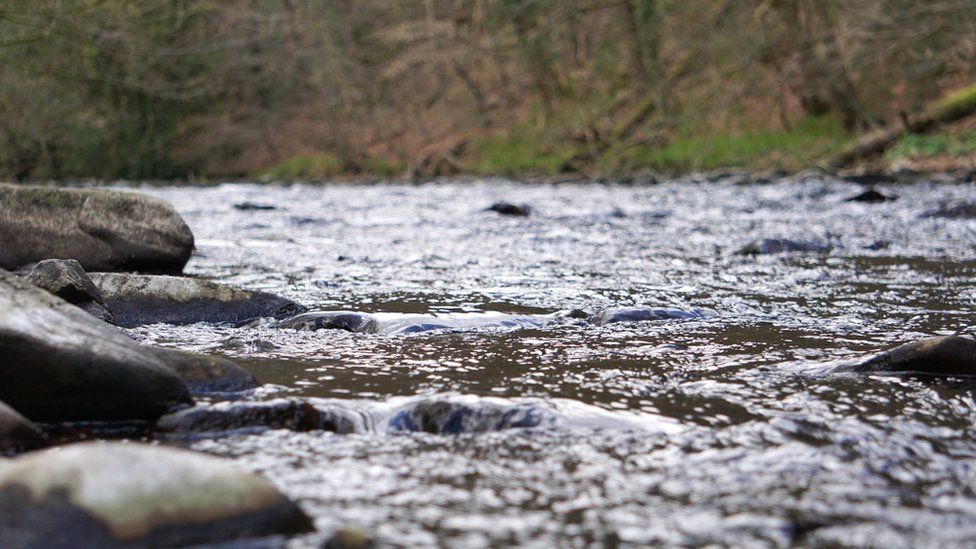 A 39-year-old woman has died after reportedly immersing herself into a river as part of a cold water therapy session.
The woman, who was from Manchester, died after paramedics were called to attend a riverside in Derbyshire on Monday afternoon.
The session was run by Kevin O'Neill of Breatheolution, whose previous clients include Coleen Rooney and actor Stephen Graham.
The BBC has asked the firm to comment.
Mr O'Neill told The Sun: "I am heartbroken. I've not slept and I'm finding it hard to process. I cannot stop thinking about her family. It's tragic."
An inquest is expected to be opened into the woman's death.
East Midlands Ambulance Service said they were called to Bankside, in Bridgemont, at 15:43 BST on Monday.
"The caller reported a medical emergency," a spokesperson said.
"We sent a paramedic in a fast response car and a double-crewed ambulance. The air ambulance was also in attendance."
Derbyshire Fire and Rescue Service, which was called to assist the paramedics, has warned people about the dangers of entering open water.
"While we cannot and will not comment or speculate on the circumstances and cause of this tragic death, we would like to remind people of the dangers of entering open water and cold water shock," said group manager Lee Williams.
Derbyshire Police said they were called to the riverside by paramedics, "where they were treating a woman who had been in the water".
"The woman sadly died at the scene," a spokesperson said. "A file is being prepared for the coroner. She was 39."
The business's website claims cold water therapy is "proving to have a significant effect on clients", with benefits including helping sports injuries and anxiety.
Describing his open water sessions, Mr O'Neill says: "I have had the pleasure of taking nearly 1,000 people into the water at some stunning locations across the Peak District, there is something special about river water."
The website recommends acclimatising to the cold in showers, baths or cold tanks "before attempting to tackle the great outdoors", adding "safety is always first priority".